Treasurers report. Treasurer: Rakesh Bhasin. Report Presented by: Greg Foxsmith
⬇️ Scroll down if you just want to look at some numbers ⬇️
I have been asked to present the Accounts in place of our esteemed and learned treasurer Rakesh Bhasin who has sent apologies for tonight.
Those accounts have been circulated, and you will have found copies on the tables when you arrived. You will be delighted to see we are in good financial health. Members who are not here tonight can ask for a copy at any time, but we are not going to publish them on the website as we do not want the MoJ or others to know how well we are doing, in case of litigation ahead....let's keep them guessing! But suffice it to say as you can see we are financially equipped, just as we are mentally prepared,  to take legal action if that is what you, the members, want.
This year has been a successful one with outstanding training events, a fabulous summer party and our annual training weekend, this year in Seville, all of which broke even or better, thanks in part to the generosity of our sponsors whom we thank.
Implementation of our members email group has been a run away success and encouraged more new members. Membership remains our main income source- thank you all for joining, and for being here.
⬇️   Scroll down if you just want to look at some numbers ⬇️
Report
The report before you has a lot of figures and numbers which are not my strong point, so any questions please be sure not to ask me tonight, but direct them to Rakesh.
ID cards income reflects the more than a doubling of the number being issued following their being required to visit police stations.
· We finished our provision of webinars in 2016 and are currently undergoing a significant rebuild of our website.
·  The General Funds of the Association currently stands at around £XXX,XXX, and as you can see we have a healthy campaign fund which is helpful to support our planned activities going forward.
Our grateful thanks to our accountant, and of course to our administrator Sara.
I asked Rakesh what was I was required to say tonight to present such a report, and was just told "just give them the numbers".
I wasn't told what numbers, just "give em the numbers"
So here are some numbers:-
In 2012-13 (Pre the legal aid axe), there were 82,542 welfare benefit cases. In 2015 there were only 254 . The invisible crisis of no representation .
£400,000 The government spent more than £400,000 on an abortive attempt to impose new "two tier" criminal legal aid reforms.  Gazette article here
There are apparently 10,000 solicitors represented by the "Big Firms Group"!
Or could it be 10 we don't really know ?
£4250 -one of the expenses Grayling claimed (for decorating one of his many homes) for which he couldn't provide a receipt. http://www.telegraph.co.uk/news/newstopics/mps-expenses/5305242/Chris-Grayling-claimed-for-London-flat-despite-nearby-constituency-home-MPs-expenses.html
£1,300 on expenses our current Lord Chancellor (pre-appointment) submitted for dry cleaning. He also claimed for toothpaste, shower gel, body spray, vitamin supplements and a second home allowance. He repaid the claims for toiletries, saying: "I accept that many people would see them as over-generous."  So although he eventually came clean,  you paid for his soap.
193 nationalities according to the UN. From today you have to identify one of those if appearing as a defendant in a Court. http://thejusticegap.com/2017/11/name-number-nationality/
£120 price of the CLSA AGM/Conference. Twice as much money, only half the fun! 
(Note to CLSA - only joking guys! We ❤️You really!)
97%  Ninety-seven per-cent of respondents to the LGFS consultation opposed the page count cut that the LAA have introduced anyway.
75 the amount in pounds per year to join the LCCSA (25% less than another organisation that I won't name!)
50 shades of Grayling 
45 minutes late - the new train unveiled by Grayling as Transport Secretary after it broke down, whose air conditioning had also failed, drenching dozens of passengers with water.
20/1 odds on Michael Gove being nest Tory leader according to Ladbroke this morning . (Don't worry, it's 80/1 for grayling!)
18 the sentence in months given to Mrs Zachariah-Ratcliffe before BJ intervened potentially increasing to 5 years...
14 Hours -the minimum time you must spend each week on contract work, even though you go to police stations and do your duties, all for one firm, excluding VHCC etc, without falling sick or doing other work which you have to do, just to avoid being called a ghost by other Practitioner groups and/or sanctioned by the LAA.
11 Liz Truss lasted only 11 months as Lord Chancellor. And THAT. IS. A. DISGRACE
?10 mins -the amount of time we have allocated GP and NTQC each to speak tonight. Anything over , you have permission to heckle.
9️⃣9. You are NINE times more likely to be imprisoned if you are from a BME background according to the Lammy report.
8️⃣8.30 the time HCMC will be sitting until if the MoJ persists with their preposterous, unwanted "flexible courts" pilot.
7️⃣7 pages. The brief , 7 page , evidence free response from the MOJ to the 1000 responders to the LGFS Consultation to cap page count to 6000 in the LGFS was rightly described by Greg Powell as "astonishing."
6️⃣6 number of Grayling's policies which were reversed by Gove within 6 months.
5️⃣5 years -how long we have been waiting for a lockable door on the advocates room at HCMC
4️⃣4 the average number of representatives of a certain firm that operates at a North London firm you will find congregating around the entrance to the Court and notice boards, selflessly offering to "help" people arriving.
3️⃣3 The usual number of years a member will serve on the LCCSA Committee. I have finally been granted parole, and this is my last meeting. It has been a pleasure to serve with a great committee, and my congratulations and best wishes to the new team elected tonight.
2️⃣2 the number of Gregs currently on the LCCSA committee. I am leaving, so there will then be only one Greg, because a Greg singular is, as we all know, better than.......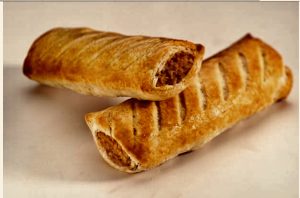 Greggs plural (associated with a certain bakery and its sausage rolls)
And finally.....
1️⃣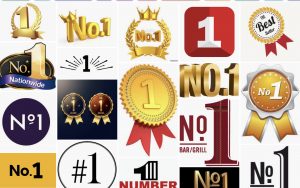 1️⃣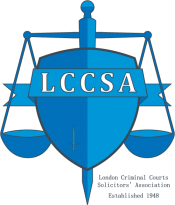 1 There is only ONE association that that represents the interests of criminal solicitors from big firms and small, owners, the employed and the self employed. The LCCSA.
We are not the "Big Firms Group" or a small firms group, we are an accountable and united members group.
You are the members.
We are the LCCSA.
...And that was the Accounts!
Thank you and goodnight.
Notes
This report was presented at the 2017 AGM -See here https://www.lccsa.org.uk/agm-2017-report/