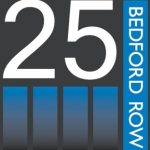 Jeremy Dein QC presents a practical guide designed to assist solicitors on the impact and consequences of R. v. Jogee [2016] UKSC 8. It attempts to state, in a "nutshell", the principles outlined by the Court, and to advise as to logistical steps that may be taken in lights of the Judgment.
Points of discussion include:
The mischief behind the old law of joint enterprise;
How the Courts came to take a wrong turn;
The ramifications of that wrong turn;
The Supreme Court decision;
Joint enterprise - the future;
Logistical steps for appeal.
If you are already a member of the LCCSA then you need to login to access this restricted content. If you're not a member, then why not join now and get immediate access. Alternatively, you can pay a single fee of £15 by first subscribing to this site as a free member and then returning to this page where a "buy-now" form will appear. You'll then be able to watch this webinar as many times as you want!