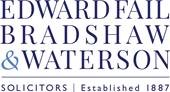 Legal Cashier/Office Administrator Vacancy
Previous experience working in a law firm required.
VARIED DUTIES IN THE ACCOUNTS OFFICE SUPPORTING THE PRACTICE MANAGER IN THE DAY TO DAY SMOOTH RUNNING OF THE ACCOUNTS DEPARTMENT
CHECKING DAILY ONLINE BANK ACCOUNTS FOR MONIES RECEIVED AND INFORMING STAFF AND MANAGER.
DAILY ACCOUNT POSTINGS
DAILY PAYMENT REQUESTS – SETTING UP BANK REQUESTS
KEEPING RECORDS OF HOLIDAYS/SICKNESS
ALL ASPECTS OF ARCHIVING
MONITORING OF MAIN (EFBW) INCOMING EMAILS AND DISTRIBUTION
WILL AND DEED QUERIES
MONTHLY LEGAL AID BILLING
AD-HOC DUTIES AS AND WHEN REQUIRED
LIASING WITH IT WHEN ISSUES ARISE
ASSISTING WITH AUDIT REQUESTS/QUERIES AND REVIEWS
VARIOUS OFFICE ADMIN DUTIES
EFBW is one of the oldest Criminal Defence Lawyers since 1887 in East End of London , a renowned and highly regarded Law Firm.  Over 100 years combined experience and they have secured successful outcomes. Strong and dedicated Team with top-level expertise.  Highly ranked in London & UK. Firm deals with both Legal Aid and Private Funding options.
Closing date is 25/06/21
Contact : DebbieW@efbw.co.uk