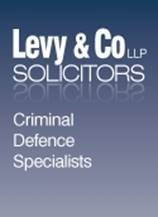 Busy specialist Legal 500 crime firm with offices across Essex looking to  recruit a Duty Solicitor to join our successful and highly regarded criminal defence team. We would also consider a newly qualified applicant with the potential to gain Duty Solicitor status.
Higher Rights an advantage but not essential.
Happy to consider full time or part time.
The Job
Representing clients and preparing cases to a high standard
Out-of-hours duties – Police and Court
Magistrates' courts caseloads
Working closely with experienced lawyers
Flexible working 
The Candidate
Good communication skills both written and verbal
Ability to prepare serious and technical cases
Good Computer skills and able to work remotely
Passion for client care
If you would like to join a dynamic firm and have the opportunity to be part of an excellent team immersed in exciting varied and rewarding work then send your CV to: careers@levysolicitors.co.uk