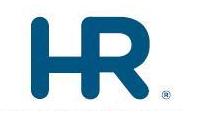 Hickman & Rose Crime Solicitor – Maternity cover
London boutique crime firm seeks solicitor with significant police station and magistrates' court experience to join our Serious and General Crime team for a fixed term contract.
We are a highly successful Chambers/Legal 500 top tier team. Our work covers the whole spectrum of criminal investigations and prosecutions. We are passionately committed to our clients and their cases and pride ourselves on the quality of service that we provide. Many high profile clients choose us to advise and represent them.
We seek first rate legal talents who enjoy working in a non-hierarchical and client-focused team. We offer excellent terms and a highly flexible work environment, enjoying rich mutual support and plenty of training. We strive to maintain a good work/life balance and our work is rated as outstanding.
This is a maternity leave appointment, but may lead to a permanent role.
Please apply by sending CV, covering letter and a completed Equality and Diversity Monitoring form to recruitment@hickmanandrose.co.uk.
Please label the subject matter as "Crime Solicitor".
Closing date for applications is Sunday, 13 December 2020.
Shortlisting for this role may take place as applications are received. We therefore reserve the right to close this vacancy once suitable candidates have been appointed.
For further information, please contact Rachel Coburn at recruitment@hickmanandrose.co.uk or visit www.hickmanandrose.co.uk.
No agency applications will be considered.
We are an equal opportunities employer, committed to increasing diversity in our firm and the wider profession. Applications from candidates who are BAME are particularly encouraged.
Equality and Diversity Monitoring Form