05/10/2018 - 07/10/2018




16:00 - 14:00
Fancy a fun weekend in Valencia?
Then book your flights to Valencia now, for the Annual LCCSA European Conference in Valencia, from Friday 5th October until Sunday 7th October 2018.
We will be staying at the luxury HOTEL BARCELO VALENCIA.  The Conference includes pre- dinner drinks on Friday evening, followed by a 3 course dinner on the Friday evening, at Restaurant Sagardi.  There will also be a drinks party on Saturday Evening plus the 2 day conference (all kindly donated by Garden Court Chambers) with Guest Speaker Professor David Ormerod, and guest speakers from Garden Court Chambers.
There will also be an optional guided tour on Saturday afternoon.
So come and join the LCCSA for the weekend in sunny Valencia.
Cost (includes Friday night dinner, drinks party and the 2 day Conference) for a twin room is £150 per person for LCCSA Members or £250 per person for Non Members.
Cost (includes Friday night dinner, drinks party and the 2 day Conference) for a single room is  £200 per person for LCCSA Members or £300 per person for Non Members 
Sponsored by Garden Court Chambers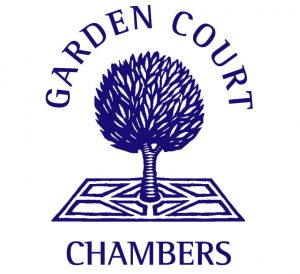 For further information please contact Sara Boxer